Jessica's Personal Profile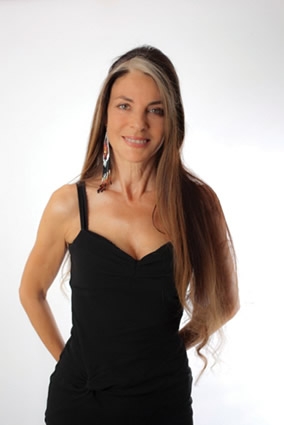 I was brought up in the 1950s and 60s, one of seven children. Our family experienced much hardship including spending a night in the police cells when our caravan (the family home) was almost afloat in a field during a flood. We were often on the move, which meant we had to change schools more times than you could shake a stick at! As the 'new kid' I was automatically put into the lowest class, but I worked my way up to being amongst the top three pupils in the top form. After a bout of teenage delinquency and a careers interview which consisted of, "and which factory are you going to work in?" I talked my way into Art College at the age of 16 where I trained as a pattern cutter and fashion designer and won a design prize from a sailing company for design for sailing trousers that went into production.
Then I got a job in London as a pattern cutter at a leather couturier, which made outfits for film, and theatre as well as doing a robust trade in made to measure kinky stuff. I hitchhiked the ten miles to the station to get a train to London and did the same to get home on my return.
Eventually I moved to London after becoming a finalist in a modelling competition, but my modelling career was put on hold when at the age of 22 I became crippled with arthritis, a condition that had plagued me since my teens. After much hospital treatment my condition worsened until I was incapacitated from the neck down. Realising the treatment on offer wasn't likely to help in the longer term, I turned to a book my mother had given me, written by a doctor whose wife had suffered with arthritis. The Doctor had devised a diet that completely reversed his wife's condition. My deep interest in diet and natural healing made it an easy decision to stop all medication and go the diet route, which had an immediate effect and, over the course of the next year completely reversed my condition.
Scroll down to order via Paypal
I became so well I took up martial arts, Karate first and then I trained as a Kung Fu instructor at a London Kung Fu school whilst at the same time resuming my modelling career until I was hit by a bout of pneumonia that left me bedridden for several weeks and housebound for some months afterwards. Weighing less than six stone I was unable to go straight back to modelling (in those days they preferred them blonde and curvy). One day, I was passing St James's Church in Piccadilly when I spotted a newly set-up market. I thought that if I could find the right product, a market stall might be the way to earn an income in the short term.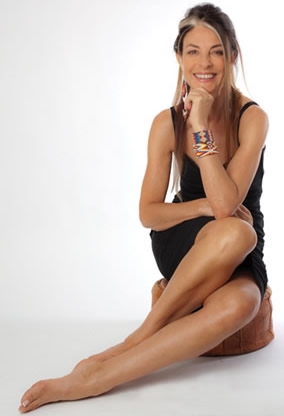 Shortly afterwards I was visiting my family, when a friend arrived who had a smoking pipe factory. I did the obvious and set up a stall selling pipes. I then found a London supplier and volunteered to work at the factory one day a week for free in return for being taught all there was to know about pipes. I expanded my enterprise to several stalls in London and due to popular demand, raised some funds from a bank to produce a mail order catalogue (which I designed myself) and set up my very successful mail order company.
During my time working on the stall, I met Gil Boyne, the man who was to offer me a scholarship to train as a hypnotherapist in the USA. When I got back to the UK, I immediately broke up with my partner (who'd become a heroin addict), sold my mail order company to the pipe factory owner and planned to move to the Isle of Man with my new partner. As a financial stopgap so as not to use my capital, I took a job as a beauty consultant in Alders of Croydon. I knew I would need to set up some kind of a business on the Isle of Man, so I trained as a beauty therapist, taking over an empty unit next door to the main hairdressing salon at the main shop in Douglas. I had also secured two other jobs as fallbacks, one working as a croupier in the Islands casino (a job I'd often fancied) and the other was as a martial arts instructor at the main sports centre.
Scroll down to order via Paypal
Business went well for a couple of years, but then I had a return bout of a very severe eye condition which caused me to go completely blind in one eye. The surgeon recommended surgery which would give me a 50/50 chance of regaining my sight in that eye. I asked what my chances were without surgery and was told they were about the same. I decided that as my eye was already so painful from the condition and the steroids I'd endured being injected into my eyeball, I'd give surgery a miss for the time being and after devising my own eye exercises, gradually recovered my sight. During this time I realised my life just wasn't going where I wanted it to, and my relationship was coming to an end, so I sold up and returned to the States for further study and an internship. In order to learn more about hypnosis I put on stage shows both in the States and then back in the UK.
I set up my practice in London's Harley Street after meeting Marisa Peer, who already had a practice there. Marisa took me to Hertfordshire to look for somewhere for me and my two Great Danes which I'd brought from the Isle of Man. I noticed a clinic on my way back to the train station, and called in on the spot. I secured a room there for one day a week to supplement my London practice.
I built up both of my practices until I succumbed to another serious illness. I had uterine fibroids which almost caused me to bleed to death. I was rushed to hospital on the 'brink of cardiac failure,' with apparently less than an hour to spare, clutching a letter to my chest forbidding a hysterectomy or any other surgery without my 'conscious written consent'. The letter contained the details of my doctor and my lawyer and was signed by a witness. I was lucky to have a marvelous surgeon who was able to remove the fibroids by laser.
Living alone and running my business single-handedly meant that because of this latest illness, I had to start all over again. Because of a chance remark from a client in my clinic, I contacted The Academy for Chief Executives.  I became a speaker and facilitator and began leading Chief Executive workshops, working live, and facilitating rapid change in people's lives and careers, using my highly effective 'Groundhog Day' process. I found myself in demand, both as a professional speaker and on a one-to-one basis amongst successful and influential CEOs at my Harley Street practice.
I was at the top of my game when in May 2007, I was diagnosed with breast cancer. I was told it was a relatively large tumour, 3.5-4cms, and advised that it would require 5 months of aggressive chemotherapy, a partial or total mastectomy, removal of my lymph nodes and radiotherapy followed by five years of drugs. I took control and took some time out to investigate the disease and, after much questioning and visits to three hospitals, I decided to engage in an alternative treatment programme under medical supervision. After all these years, I am completely fit and well having used diet, intravenous Vitamin C, high doses of vitamins and minerals and most importantly, mental discipline.
I firmly believe that it's not the situation we are faced with which defines us but who we choose to be, in relationship to it. As my calling throughout my career has been to help others, it seems fitting and appropriate that I should write this book. It's a practical manual that can bring help and encouragement to people who are faced with a cancer diagnosis.
—
ORDER THE TOPIC OF CANCER THROUGH PAYPAL.
For orders within the UK (£16.99 + £3.95 post and packing):
For orders within EUROPE (£16.99 + £6.50 post and packing):
For orders OUTSIDE EUROPE (£16.99 + £10.00 post and packing):