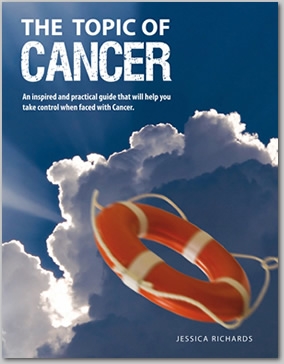 THE TOPIC OF CANCER takes a completely new look at the disease which currently affects around one in every 200 people at some point in their lives.
Diagnosed with cancer in 2007, Jessica decided to take a radical route to managing her own health. Years later, she is fit and well and this book is a testament not only to her choices, but to her commitment to helping others manage their own illness, from diagnosis, through decisions about their health and wellbeing throughout the process, whatever methods of treatment they choose.
It is first and foremost, a manual, designed for those diagnosed with cancer but also for their friends, family and support networks. It is packed with good ideas and advice, as to how different aspects of cancer and health can be addressed, and how we can help each other through difficult times. It is a very practical book too, Jessica has used her own experiences and those of the patients and professionals she has met to create a very balanced and honest guide for all concerned.
There are chapters on how to cope with diagnosis, what questions to ask, how to manage your time, and choose your support network. There is a powerful section on positive thinking, and how to boost your mental strength, and a hugely practical section on diet, complete with recipes and store-cupboard ideas. There are chapters on what to say to someone who has been diagnosed with cancer, (and what not to say) and how to be a valuable source of help. All these are backed up with anecdotes and real life experience from Jessica, and shot through with her irrepressible and life-enhancing humour.
Finally there are contributions from senior doctors and other health professionals in her team, who have been forthright and honest in their appraisal of current treatments for cancer, and in their support for Jessica and others like her, who see it not as a death sentence but as a life experience.
Above all, THE TOPIC OF CANCER is an inspirational book. Jessica is a personal transformation and leadership mentor who has achieved great success with her career, teaching, speaking and inspiring others, through her practice in Harley Street, through professional speaking engagements, and throughout her own extraordinary life.
—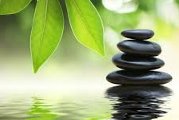 FREE RELAXATION MP3
A 15 minute relaxation video narrated by Jessica.
Download Now
—
ORDER THE TOPIC OF CANCER THROUGH PAYPAL.
For orders within the UK (£16.99 + £3.95 post and packing):
For orders within EUROPE (£16.99 + £6.50 post and packing):
For orders OUTSIDE EUROPE (£16.99 + £10.00 post and packing):